Jeri Riggs Quilts and Beads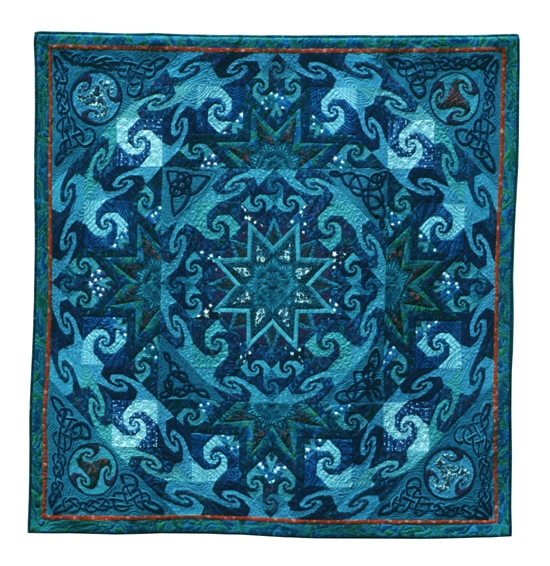 Jeri Riggs is an artist and quilter originally from Hastings-on-Hudson, New York, who holds an M.D. from Boston University School of Medicine. After developing a busy psychiatric practice, she came down with Fibromyalgia and had to give up practicing Medicine. She began to make quilts as a form of self-healing and as a way to use the fabrics she had collected over years of sewing clothing. Her quilts evolved beyond traditional colors and forms into a kind of personal journal, incorporating fluid shapes and vibrant colors that evoke in puzzle form the flow and paradox of life, while remaining connected to the foundations of the past. In her ongoing quest to find the perfect blue fabric, she has searched, dyed, and painted but remains convinced that opportunity is lurking just around the next corner. Making art quilts provides Jeri with a visual record of her ongoing search for renewal, a means to express joy, and a way to impress upon her kids that life is about more than mere survival.

Jeri finds inspiration all around her, and is intrigued by visual and psychological patterns, lines, and forms that evolve and change as time flows. She served as President of the Village Squares Quilter's Guild (2001-2003), and was an active member of the Manhattan Quilters Guild and the Northern Star Quilters Guild, exhibiting in quilt shows including American Quilter's Society Show, Paducah, KY; Art Quilts at the Sedgwick in Philadelphia; and the International Quilt Festival in Houston, as well as shows internationally. Lately she has been designing knitwear and working with yarn.


---
Quilt design Copyright © 1995, Jeri Riggs