Heart of the Sunrise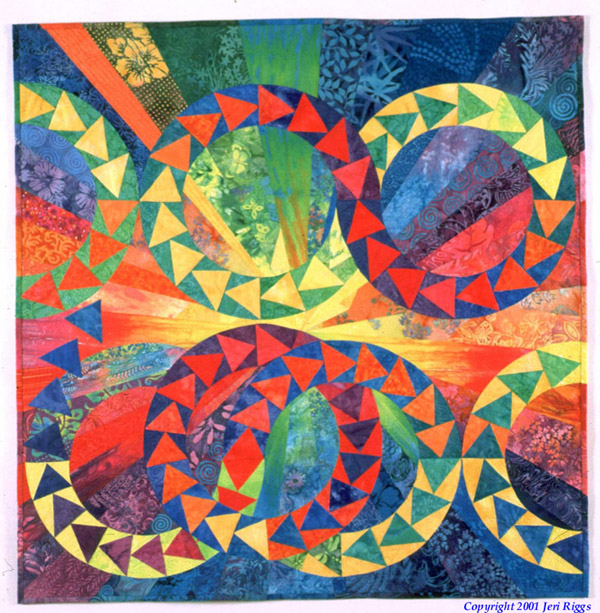 Heart of the Sunrise

April 2001

40 X 40 inches

Machine pieced, machine quilted, commercial batiks, artfabrik by Melody Johnson, some hand-dyes. Expresses the infinite possibilities of each new day and the chance to break free of old patterns and habits. Inspired by listening to old Yes albums.


---
Quilt design Copyright © 2001, Jeri Riggs