Fig.43: Impossible Triangle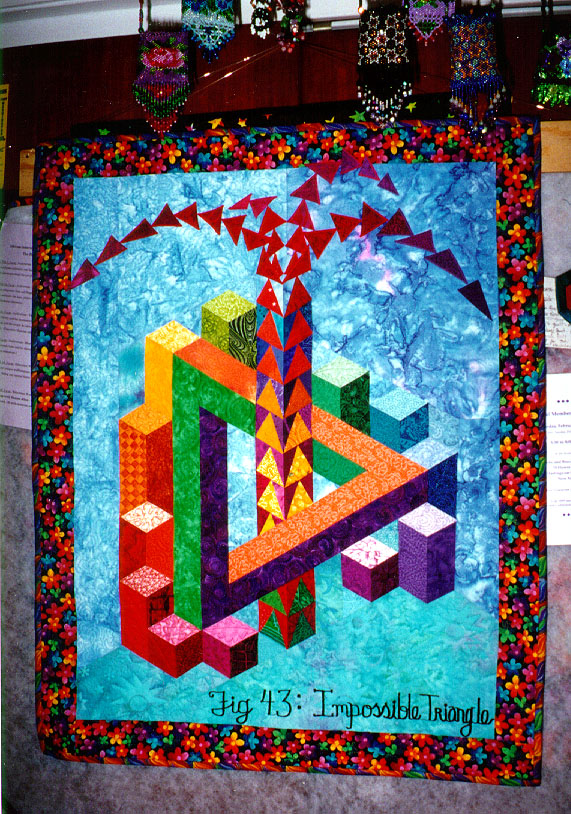 Fig.43: Impossible Triangle

January 1999

27 X 33 inches

Cottons; machine pieced, machine appliquéd, machine embroidered, hand beaded. First place in Northern Star Quilter's Guild 1999 challenge "A charming Illusion." Based on an illustration of the impossible triangle. Expresses my hope for freedom through balance and wholeness.
Beadwork peyote stitch amulet bags hanging above by Jeri Riggs.


---
Quilt design Copyright © 1999, Jeri Riggs